Fireplace Fender Restoration

Hastings, East Sussex
Fireplace Restoration in Hastings
Here at Sussex Fireplace Restoration we have a great number of fireplace grates and accessories that can really bring your fireplace back to life.
Each of our products are the real deal as the quality and design from the past is simply something that we cannot replicate well enough today. We know that all of our customers want the very best look for their fireplaces and so we only ever deal with the original products.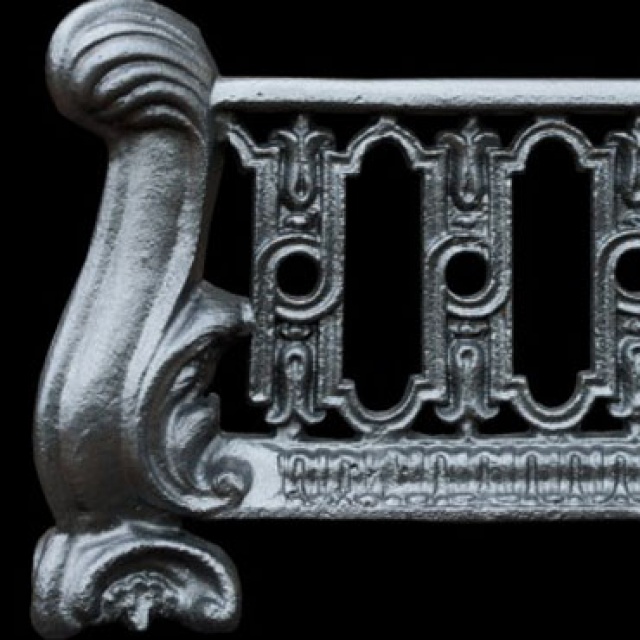 Hearth fenders are designed to keep the ash and other debris from scattering outside of the fireplace. Over the years, the designs of fenders have become a lot more elaborate. They can add some great style to your fireplace.
If you are looking for just the right accessory to add that last piece of style to your fireplace we can help. For a unique fireplace design, a fender will do just that for you.
We have a huge amount of fenders in stock. All our fenders are original pieces. This is because as the styling aspects found in the originals are seldom reproduced to the same high quality.
We have fenders made out of cast iron, brass, steel and many other materials that can all add the perfect addition to your current fireplace.
The style and design is of course completely up to you. We recommend that you add a fender that will work with your current fireplace design to tie everything together. However, you could always make the fender a feature in its own right.
Sussex Fireplace Restoration are the leading specialists for fireplace fender restoration in Hastings, Sussex and the UK.
If you would like to find out any more information regarding any of the fenders that we have in stock, then please do feel free to contact us on 01424 571018.
We will be happy to answer any questions you may have.