Antique Fireplaces For Sale
Although we primarily provide a restoration service for your own fireplace, from time to time we do acquire a selection of original reclaimed fireplaces that we restore and offer for sale.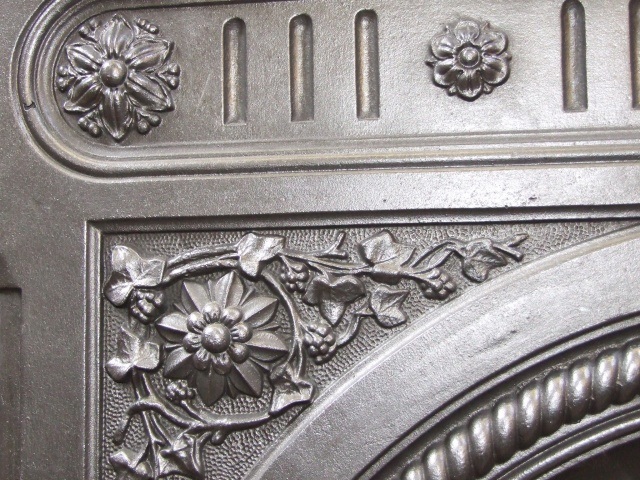 Stock items change regularly so please enquire to find out what is currently available.
We have previously acquired items in stock including the following styles:
William & Mary
Queen Anne style
Georgian
Regency
William IV
Victorian

Art Nouveau
Art Deco
Modernist
We offer a professional installation service to fit either original or reproduction antique pieces in any material. We specialise in marble, slate, stone, timber and cast iron fireplace restoration. We also specialise in the sale and installation of reclaimed antiques.
We also buy antique fireplaces and surrounds. If you have an item that you are looking to sell, send us a picture by email and we will contact you if we are interested to agree on a price.
We are happy to arrange the removal of any items that you may wish to sell. This would be individually negotiated within the price.
Follow the link below to find out more about our antique fireplace restoration services in Hastings and East Sussex.
What are the popular styles of antique fireplaces?
There is a large range of Victorian fireplaces available in different sizes and styles. The early style fireplaces were cast iron with elaborate decoration. The larger Victorian fireplaces included a fire surround made from stone, marble, slate or cast iron. Popular designs from the later period would make use of tiles.
The Victorian fireplace was the heart of the home during the era. During this time of the industrial revolution, major cities saw an influx of people looking for work increasing the demand for housing. The Victorian fireplace was the focal point of many homes.
A traditional terraced house would have an impressive Victorian fireplace on display in the front parlour. The home would also have a range cooker in the back room with traditional fireplaces heating the bedrooms.
Edwardian fireplaces are characterised by a sparse style with a simple design. The tiled fireplace would often be decorated by a single colour tile. Fireplaces of the era would also incorporate large-tile panels fitted with canopy on legs.
This popular Edwardian design continued into the Art Nouveau era and is still a classic design that is in demand today.
The Georgian period lasted between 1714 and 1837. The Georgian period saw the beginnings of the industrial revolution and the growth of English cities and an integrated transport system.
The Georgian Era also brought with it a new way of thinking with the English and Scottish Enlightenment.
Georgian or Regency Fireplaces are distinguished by simple marble surrounds and iron register grates. The design also included open baskets, bulls-eye, keystone detail or reeded panels.
Fireplaces designed during the Art Nouveau period are characterised by stylised embellishments of flowers with natural shapes and organic lines. The designs were based on natural forms such as leaves, plants, seed pods and root balls.
The elegance of the Art Nouveau Fireplaces offers a timeless design that remains popular to this day. The Art Nouveau style flourished between 1890 and 1910.
This movement in art and design was a reaction against 19th-century academic art and historicism. Famous influences of the Art Nouveau style in England include William Morris, John Ruskin and Victor Horta.
We can supply, restore and install items from the following Categories:
Fireplace Surrounds
Fireplace Accessories
Combinations
Tiled Registers
Tiled Inserts
Arched Inserts
Surrounds
Hob-grates
Horse-shoe Inserts
Cast Surrounds
If you are looking for reclaimed antique fireplaces from any period, we stock a range of fully restored fireplaces to match your home. We have a small collection of antique fireplaces for sale from Victorian, Edwardian, Georgian and Art Nouveau periods.
Ask our restoration experts if there is a particular style of fireplace you require. You can contact us online by completing the contact form to send us a query by email.
If you live in the Hastings or East Sussex area, you can also visit our showroom to view our selection of antique fireplaces and surrounds for sale.
Below is a selection of some of the previously sold items that we have fully restored.